CSR FUNDS USED FOR COVID RELIEF
Since the first and second waves of COVID-19 peaked in 2020 and 2021, Polyhose has been committed to use corporate resources to help those in greatest need—particularly targeting populations impacted by the virus in the state of Tamil Nadu, India.
Disaster management is a huge social responsibility, and Polyhose takes our community aid opportunities seriously. In support of the relief efforts taking place in Tamil Nadu, our company spent CSR funds to distribute food, provide cloth masks, absorb medical and hospitalization expenses, and designate monies to those who experienced a COVID-19 fatal loss of the family breadwinner.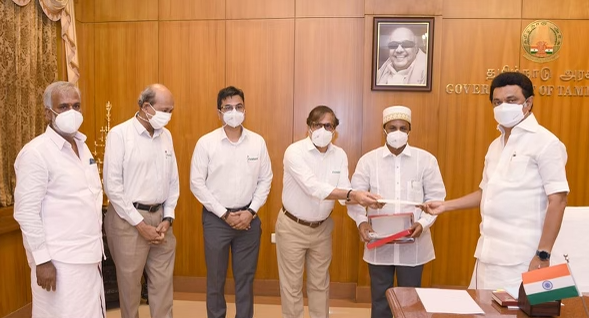 In addition, Polyhose has identified more than 70 families with annual income less than ₹4 lakhs and with at least one school-age or college-age child, disbursing ₹20,000 to each family to be used toward the children's education. The group has also contributed a sum of ₹25 lakhs to the Chief Minister Public Relief Fund.